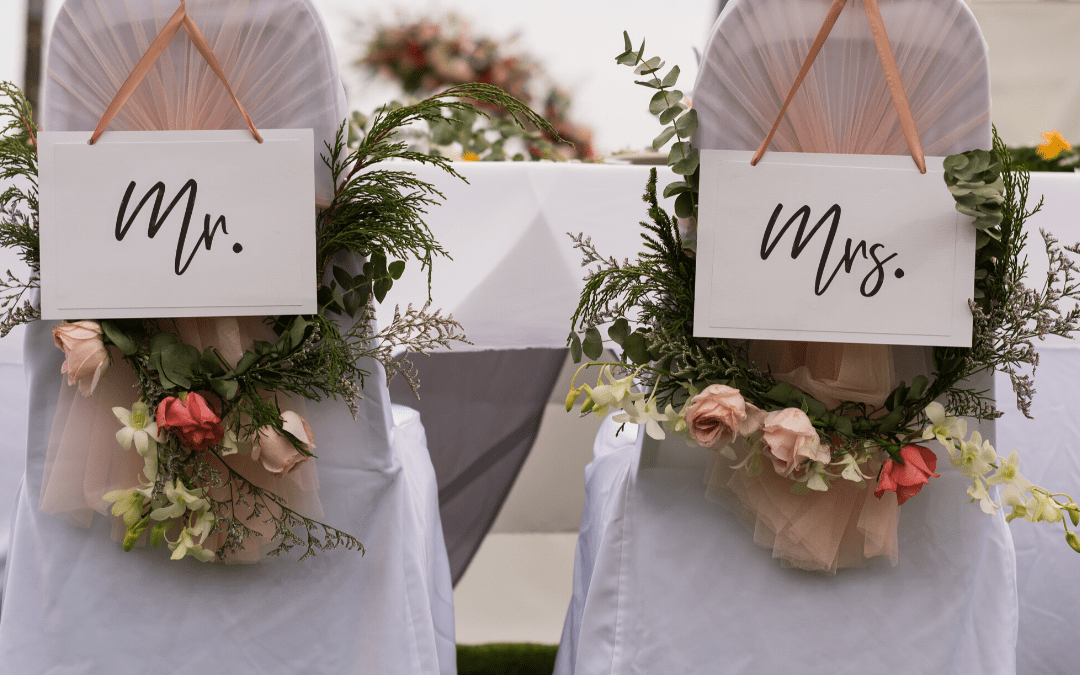 The Top 11 Best Wedding Planning Tips from Expert Wedding Planners
We know wedding planning can be overwhelming and sometimes stressful.  There are lots of tips and tricks but, the best and most useful wedding planning tips can make the difference between having a 'beautiful' wedding versus an 'okay' wedding.
That is why we decided to get expert wedding planning tips and advice from some of the best wedding and event planners around the country.
Here are the best wedding planning advice and tips to help you
plan your special day.
"You are not going to please everyone in your family, bridal party, or guest list during the wedding planning process, so turn inward and focus on what is important for you and your future spouse.  Some of my favorite moments at our couple's weddings were those "things" during the planning process that they almost disregarded because of people telling them that they weren't customary or traditional.  Make sure that when you are planning that you are grasping all those details that you want to include, no matter how polarizing they might be!"
Hannah Guest is the owner and lead designer of Your Best Guest Weddings.  Hannah says "The reason why I love this business (and my job) is simple – I truly care about our clients from start to finish. I care about every detail that is going to make your event flawless."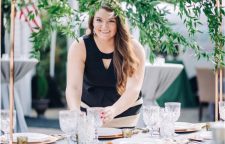 *************************************************************************
"Hire the best vendor team you can afford.  Hiring licensed, insured, reputable vendors protect you from so many heartaches throughout the planning process.  These vendors will be able to guide you through the planning process with ease, they will typically be a lot more responsive, and they will be reliable.  While friends and family have the best of intentions to help you out on the wedding day, in my over 500+ weddings, I have only seen this executed well once.  Mom scatters once she sees Aunt Jane who she hasn't seen in years, your bridesmaid who was supposed to be in charge of emceeing ends up hooking up with a groomsman and is nowhere to be found, and the list goes on (believe me, I've seen it all).  Hiring a professional team alleviates all this stress, and truly allows you, your family, and friends to focus on the true celebration of the day without worrying about the logistics of the day."
 Rebecca Grant is the owner and lead planner for  New Creations Wedding. An experienced Seattle based wedding planning company for the couple who prioritizes excellence in service, reputation, and design.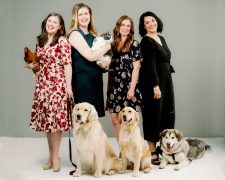 *************************************************************************
"First thing is first, discuss a budget with your partner and family to come up with a number you are comfortable spending. Then prioritize your vendors to allocate your budget appropriately! For example – if you know you want an amazing band, make them a first book vendor once you have your date and venue!.
Nicole Fauls, owner of Urban Allure Events and founder of CHI thee WED – Chicago's first inclusive wedding blog that showcases every style and budget type. Nicole says " My job is to make sure you are fully able to relax and enjoy every incredible second of your day absolutely stress-free".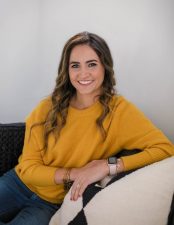 *********************************************************
"When planning your wedding, make sure you really take the time to stop and think about how you can make the wedding unique to you and your future spouse. It's so easy to get caught up in the trends or what you think you should be doing. If there is a piece of tradition that just doesn't resonate with you, don't be afraid to switch things up a bit. Hate the bouquet toss? Just don't do it! Think outside the box for an event that guests will remember far after your wedding is over. " –
Christina Castonguay is the founder of Luexbrideguide, a wedding blog. Christina says "This blog is my space to help brides-to-be and wedding enthusiasts alike by offering my experience and a hefty dose of humor"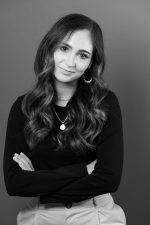 *************************************************************************
" Plan a year in advance! Give yourself the gift of time. You can have access to better venues and vendors starting no later than 12mo. out! You have time to think through design and carefully curate the perfect wedding for you and your Groom without feeling rushed."
Dawn Schenkel, owner of Premier W.E.D., a luxury wedding planning company. Dawn travels globally to serve clients, she leads a team of directors to turn your fantasy into a memorable reality.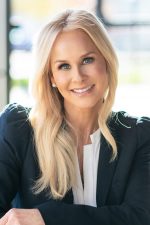 *************************************************************************
"When it comes to your budget for décor, here are 3 tips to stay within budget:
 Reuse flowers – for example, if you have floral arrangements lining the aisle for your ceremony, use those same flowers as the centerpieces for your reception tables.
Invest in lighting if your venue doesn't include or have enough of it. It's amazing how much lighting can add to the overall design of an event.
Rent linen. Whether it's colorful or patterned or just a small upgrade from your basic poly, linen will spruce up your décor without breaking the bank."
Maya Devassy Tarach, owner of Preoccupied Bride, a wedding planning company. She says " I loved planning so much it only made sense for me to become a certified wedding and event planner, and do it for other busy people in Chicago who want the wedding or event of their dreams but are crunched for time."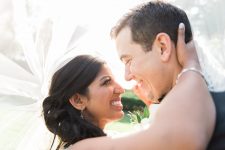 *************************************************************************
"Now that couples are living together more often than not before they're married, and many couples are getting married later, they don't necessarily need a wedding registry for the "basics" to set up their homes.  I always recommend that couples look at what they already have, and consider some upgrades — maybe it's time to get rid of their mismatched silverware and upgrade to a beautiful set from Crate & Barrel or West Elm.  Or, request salad plates and soup bowls to match a set of plates already in their cabinets.  Consider what you can use now!. They can also consider one or two unique and one-of-a-kind items such as art to decorate their newlywed home"
Olivia Nicoletti, owner and lead planner of Olive Fine Weddings & Events.  She says "I am passionate about creating the perfect event to highlight the extraordinary love between two people.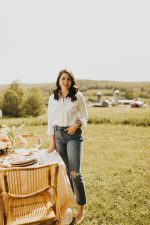 *************************************************************************
"Leave expectations at the door when you're planning. You can love your family and still avoid uncomfortable traditions. I highly recommend sitting down and thinking about the things you do together and your favorite hobbies and then working them in. For example, next year we'll be doing a rock-n-roll fest wedding, and we'll be having an Elvis impersonator perform. It's a big nod to a family member that's passed on. The groom will also be wearing blue suede shoes. I also had a client that did a circus wedding- it's something they do together as a couple, so they had it at their circus school. They also love a particular comic, so they had table runners made of their favorites from the artist. The bottom line is, your wedding is about your love and then having fun. Do what makes you happy, even if your Great Aunt Joan is cranky that you won't toss the bouquet. She'll get on just fine when the party's in full swing!."
Merida Alexander is the owner of EventsbyMerida. She says "I decided to found my own company after I saw how other brides were getting ridiculed for their wedding ideas."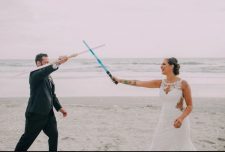 *************************************************************************
"If you want your wedding to be more eco-friendly, there are a few things you can do that can make a big impact! My top tips for a sustainable wedding are:
Consider keeping your event intimate, such as an elopement or micro wedding, as smaller events have a lower carbon footprint.

Have a waste management plan (e.g. compost food waste, recycle bottles, donate leftover food).

Source food and flowers seasonally and locally.
Save paper by minimizing stationary, and opt for recycled or seeded paper.
Be intentional and minimal about extras and mementos.
Donate to a charity or cause in lieu of favors, wedding registry, or opt for something  consumable."
Maria Karagiannis is an event planner and owner of Karamiaevents. "As a certified wedding planner, I have made it my mission to be the change that I want to see in the wedding and event industry, and I am devoted to helping clients actualize their vision without a negative impact on the environment."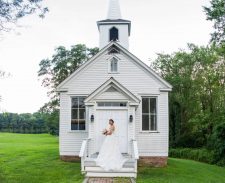 *************************************************************************
"Hire a planner or coordinator for your wedding! Here is why:
A planner wears many hats- they are part negotiator, accountant, manager, producer, confidant, and therapist (haha). Weddings are usually the largest event you will throw in your life and it comes with so much expense, emotion, expectation, and work. Weddings are just that- a ton of work! Navigating even just one wedding can feel like a full-time job that you likely do not have the time or energy for. A good planner can help make the most of your budget, source and communicate with vendors, listen to your ideas and concerns, be your voice, and execute the plans on the day of so you can truly enjoy it."
Carlene Hartline is the owner of Naturally Yours Events. She says "We really get to know you and what you want in your event to ensure your personality and style shines through in every aspect. We will not push you to include elements in your wedding or event because tradition or wedding magazines insist on them."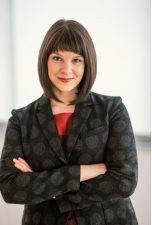 *********************************************************
"There is so much advice I could give to couples, but the one thing I truly tell them to keep is perspective.  Although I love a wedding and appreciate all the work that goes into it, I tell couples to realize its about the marriage and not just the wedding. "
Kristie Meluso owner of Kristiemelusoevents.  She says " At KMEVENTS, we take all the amazing ideas swirling in your head as well as, the many pins on your Pinterest boards, and refine them into a conceptualized vision for your event."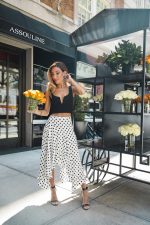 **************************************************************************************************************************************************
People often ask 'What is a good wedding gift for a couple who has everything'. We believe that a wedding is one of the most momentous occasions in a couple's life, and their wedding gift should be as unique as their marriage. We invite couples to celebrate it by creating a Mishkalo Wedding Registry. You can rest assured your wedding gifts will be unique, showcasing your personality.
Mishkalo carries a vast collection of unique artwork by highly esteemed artisans from around the world.
Read more about wedding planning ideas and tips at Mishkalo
4 Reasons to get original art as a wedding gift
If you already live together, do you need a registry?
***********************************
**********************************************************************************************