15 Best Places to Register for Wedding Gifts
Your ultimate guide to the super special list of places to register
When it comes to wedding gifts and registry planning, engaged couples can get easily lost and confused with the vast array of registries that are available. Here at Mishkalo, we are going to make it easier for couples to choose between different registries depending on what they want and need. We have asked some of the experts in the field for some great options and want to give the best places to register for our brides and grooms.
Here is a list of the top 15 websites to register for your wedding:
 1. The Knot
The Knot Registry allows you to create a wedding registry and Grab gifts from any online store and easily include them on your registry.
 2. Amazon
Amazon sells anything and almost everything.. Plus, it has a universal registry program, which means you can add items to your registry that aren't on Amazon.com using a browser extension. Amazon Prime members get a 20 percent completion discount, as well as free shipping and other discounts.
3. Blueprint Registry
Blueprint is another meta registry site, where you can add items from top retailers, boutiques and any website (using a plugin "button.") The site's interactive Shop Room by Room feature helps you create your list and make sure you're covering all your bases throughout your home.
4. MyRegistry 
This is a universal registry. It has this unique feature that is, that you don't have to feel bound by just two or three stores, or places that have their own registry systems. Choose any item from anywhere. You can also register for cash gifts and for charity donations.
5. Zola
Zola is a universal wedding registry that lets you have everything in one place. It has a curated selection of products from brands you'll recognize, but also lets you raise money through your registry, for things like a honeymoon fund. You can also add experiences, like a cooking class or wine tasting tour.
6. Bloomingdale's
Bloomingdale's is a high end registry that has consultants that work strictly on wedding registries, that will help assist you in getting creating a great registry. It offers completion discounts too: 10 percent off for the first six months after your event and 20 percent off during special discount times.
7. Neiman Marcus
You'll find a variety of high-end home products for your registry at a Neiman Marcus store and on its website. When you register, you'll receive a coupon code for $100 off a $400 purchase. It also offers a 10 percent completion discount. Guests will love the free shipping and free gift wrapping for your gifts.
8. Anthropologie
Anthropologie believes that creating a registry can be one of the most exciting parts of the wedding planning process. Your registry will stay open for up to a year after your event, and Anthropologie lets you enter two different shipping addresses to accommodate for moves and other big changes during your engagement and after.
9. Design Within Reach
Design Within Reach is a go-to source for authentic modern design for the home. We're talking real Eames chairs and the like. And while you might think of DWR as a furniture store, there's also dinnerware, bedding, bath items and much more you can add to your wishlist.
10. Jung Lee NY
.Jung Lee offers her distinct event style within a revolutionary new retail experience. You can meet with a design professional so they can learn about your lifestyle and design taste, then recommend a list of products customized to you and your future spouse. Jung Lee offers her distinct event style within a revolutionary new retail experience.
11. Pottery Barn
When you create a registry account, you're given access to Pottery Barn's team of design specialists who can help you curate the exact aesthetic you're looking for. Guests also have the option of sending you gift cards that work at Pottery Barn and its sister stores, Williams-Sonoma and West Elm.
12. Scully & Scully
At Scully & Scully, the registry program is a "hold all gifts" format. So, instead of receiving gifts as guests purchase them, you actually accumulate credit from those purchases that you can use however you want within the store.
13. Tiffany & Co.
Tiffany & Co.'s elegant china and home items will add oomph to any registry. It's easy to update and edit your list online, and you can get personal help from an in-store consultant..
14. JustGiving
JustGiving (formerly called JustGive) lets your guests donate to a charity instead of (or in addition to) buying you gifts. JustGiving sends the donations directly to the charities for you, so you don't have to worry about the logistics.
15. Mishkalo
Mishkalo is a unique wedding registry for art from around the world. Engaged couples can get some awesome registry perks and experience. You can avail their free art registry consultation to help you select art that will truly reflect who you are as a couple. Perks also include complimentary Bridal registry inserts, 'Thank You' cards with the art that you received as a gift, personalized shipping options and a 10% post completion discount for 2 years on any art. Mishkalo also allows you to donate your leftover change money to Kids and Art Foundation – a charity that uses art as part of their treatment program for kids with cancer.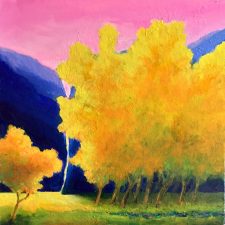 A wedding is an event but a marriage is a lifelong journey and to have a wedding gift that will remind you of your vows and the love that you have for each other will enrich and enhance your marriage. So be curious and think beyond the traditional wedding gifts and get a gift that is as unique as your marriage.
Looking for a unique registry idea? Check out Mishkalo
Mishkalo carries a vast collection of amazing artwork from around the world for you to choose from. 
*********************************************************************************************************************************