MISHKALO WEDDING REGISTRY HACKS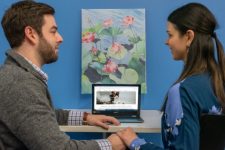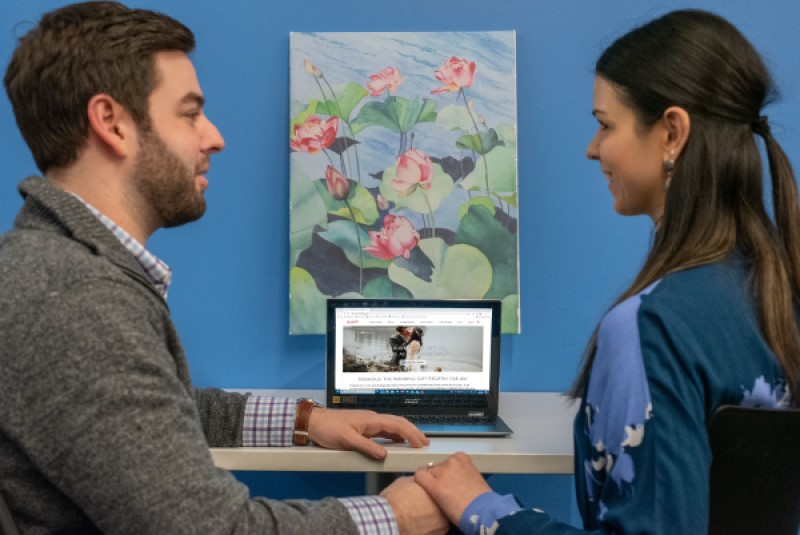 Want to know how to make the most out of your registry at Mishkalo? Read below for some cool hacks.
Ditch the classic wedding registries since what you will receive are items you already own. Couples nowadays are known for having a house set up with all the essential items, meaning there is no more need for the typical pots and pans as a wedding gift. Instead, sign up for a unique registry at Mishkalo, that brings you custom art from all around the globe. This long-lasting gift will forever remind you and your loved one of the special Day when you two tied the knot. Our site has a grand gallery where any piece of art can suit you and your loved one's style. Not only do we have an immense amount of artwork, but we also offer hacks that will make your experience with Mishkalo even better! Read on to see the tips and tricks that Mishkalo, the wedding registry for art, can offer you and your loved one.
PERSONAL CURATION
At the start of your journey with Mishkalo, you will be prompted to take a personalized quiz that will discover your couple art persona, located on the homepage. There is a total of five questions that lead you through specific preferences about your wedding, travel destinations, and style choices. Based off your selections, we gather information to help us select art pieces from the gallery that we feel  is best suited your answers. Once your email is entered at the end of the quiz, your personalized selections are sent right to you! It is an easy way to narrow down the selection to choose pieces that are specific for you.
Take the Quiz below and get started.
CUSTOMIZED SEARCH
If you have rooms almost tied together in your newlywed home but are missing the final touch, it is most likely the right artwork that is absent. At our wedding registry you can search through the selection of art pieces in a very use friendly way, making it easy to browse through artwork that will work for you. Specifically, on the right hand side of the gallery are the tools to filter the color, price, artist, or the type of art. This way, say you are only searching for an abstract piece of art with blue colors, it is possible to find the perfect fit.
COMPLIMENTARY THANK YOU CARDS
Signing up for a wedding registry can be stressful, however with Mishkalo you get to worry about one less step: thank you cards! We provide complimentary thank you cards with the art that you received to anyone who signs up with our registry. There is an immense amount of space to write your own personal message to your lovely guests who helped contribute in making your day that more special.
With Mishkalo, the most unique wedding registry of all, your journey of going through wedding planning can be made simple because of the easy hacks available to you. Do not waste your time with  items that you already have! Get something that can be an heirloom, a moment captured in time, and a remembrance of your love for one another, all at Mishkalo.
Looking for a unique registry idea? Check out Mishkalo
Mishkalo carries a vast collection of amazing artwork from around the world for you to choose from. 
*********************************************************************************************************************************