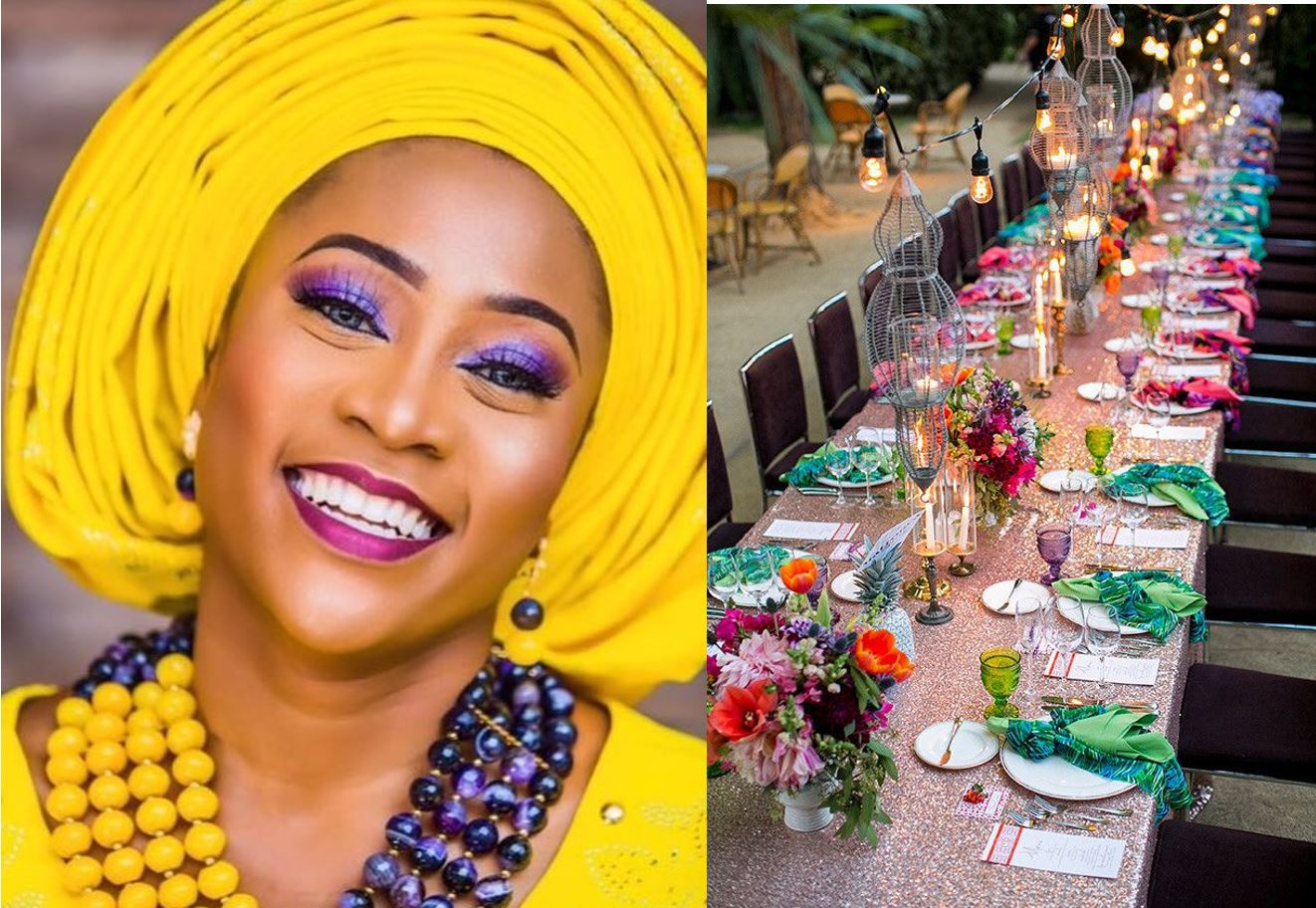 Wedding Day makeup matching the decor?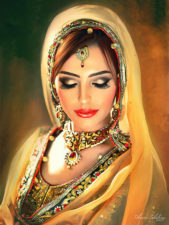 Wedding Makeup ideas to make your special day vibrant!
Your wedding day is gorgeous and organized, partially due to the meticulous planning and choosing of the decor and color palette. The color palette is important for the aesthetics of the wedding. Instead of letting the colors just remain on the flowers and decor, add that look to your wedding day makeup. Makeup artists are more creative than ever and wedding day glam is far more than a soft, natural look anymore. Get creative and let those colors go wild!
Fun Lip (red, maroon)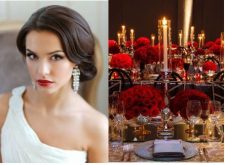 Photo via  Fustany  and Flirty Fleurs
Deeper lip colors such as red or maroon can enhance the deep romantic ambiance of the wedding. These bold lips can be easily worn with a natural eye and dewy skin. This pop of color is sure to catch the eyes of everyone and can be a daring twist to the brides look. These deeper tones will compliment all brides of all skin tones and ensure an unforgettable look.
The image above shows an example of using  red decor which will compliment your bold choice for a red lipstick. Flirty Fleurs is a blog about flowers and the floral designers who make them into art. Creativity and the art of 'making' require dialogue.  The full purpose of the Flirty Fleurs blog is to encourage and inspire.
Colorful eye (rainbow, blue idk…)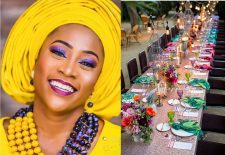 Photo via Staylebrity
A wedding should reflect the personality of the bride and groom, and that includes all those who love color! A bright and spunky wedding shouldn't just consist of rainbow decor, but a stunning and unique look on the bride. The bride can rock a one color look, such as pictured, or include every color of the rainbow. No one should be afraid of a little color, especially on such a special day. One can even wear a neutral eye and spice it up with a fun colored eyeliner. The options are endless!
The image above is a stunning African bridal look.This look was created by Glamme by Shay. Photo of this beautiful bride is via Slaylebrity hosted by the Slay Network; a member-based social networking platform that prides itself as the most elite social network. Slaylebrity is a luxury social network that helps you discover unique and interesting things across the Web.
"Looking good on your wedding day is every bride's dream and wish..many cultures are used to looking very simple and less colorful on their wedding day but the African bride is usually colourful and bold". – Stalylebrity
Cute blush (pinky/ peach)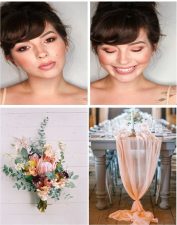 Photo via  Weddings Online   and  Keiko Lynn
This lovely peach look  make up look from Keiko Lynn's blog compliments all skin tones and is very natural. Peachy tones are a perfect and soft way to have color and brightness without all out loud colors. Neutral tones such as peach, taupe, browns, and tans can warm up the wedding day and yet be very subtle. Peach is hard to over do so why not go for a peach lip, eye, and cheek to tie in the lovely color. These tones match almost anything so it is impossible to go wrong.
If you are looking for makeup and beauty tips check out  Keiko Lynn who is a fashion, lifestyle and beauty blogger from Brooklyn. She is constantly creating, looking for inspiration, and always up for an adventure.
The decor ideas are from Weddingsonline , a wedding planning website from ireland. It has since become Ireland's most loved wedding community, connecting brides and grooms-to-be with the perfect wedding suppliers.
Glowy skin (Gold and silver)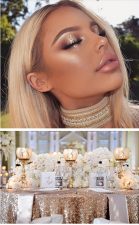 Photo via  Inside Weddings and  Ego
Nowadays it is all about the glow and the glitter, so why not match all the glamor? Glowy wedding makeup is on the rise due to celebs like Jennifer Lopez and Kim Kardashian. With this color palette, it is easy to mix metals like gold, sliver, and rose gold to up the shine! This look is sure to be a show stopper and draw attention. You will be glowing all through the night and be the complete center of attention. 
If you want some cool wedding decor inspirations check out Inside Weddings. Their website features everything you need to know to plan your upcoming vow exchange. Inside Weddings is a premier wedding resource for the stylish and sophisticated bride and groom.
Looking for a unique registry idea? Check out Mishkalo
Mishkalo carries a vast collection of amazing artwork from around the world for you to choose from. 
*********************************************************************************************************************************