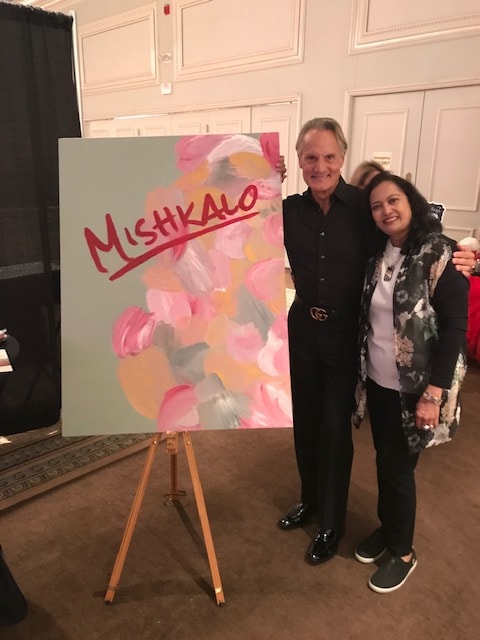 Monte Durham Says Yes to Art
Want to know how Monte Durham has made his home special and meaningful with Art? 
For Monte Durham from the famous TLC Atlanta's 'Say Yes to The Dress', his home truly reflects his style and personality. Monte says he loves and appreciates art and strongly believes in adding personal touches with family heirlooms and artwork throughout his home.
His 70-year-old house which he shares with his partner Jakob Evans is a graceful, welcoming center-hall Colonial, and perfectly reflects Durham's personality. It's traditional, full of 19th-century antiques yet has some personal touches. It's also a labor of love since Monte himself has put in a lot of work in renovating his house. We would love to show you some of Monte Durham's décor and hope that it will inspire engaged couples to consider bringing art into their newlywed home.
As couples get engaged later in life than their predecessors who about 40 years ago got engaged at 22, they no longer need many of the household items such as pots and pans and want to look for other alternatives for registering for their wedding.  Decorating a newlywed home with art is a great option to consider. Engaged couples spend so much time and money planning their wedding and want to personalize and brand their big day. Thinking about their life together after the big day and building their future is also exciting and art enables them to truly bring their own unique personality into their marriage and home.
Here are some great reasons to bring art into your home.
Art will be there all your life long after your blender is replaced, to remind you of your wedding day and the fun times you shared picking the wedding gift to reflect who you are as a couple.
Buying art supports artists and builds communities.
Art enhances and enriches your life with its beauty, good vibes and vibrant colors. It is a reflection of someone's dream and vision brought to life.
Art is good Feng Shui. Vibrant colors and visuals bring good cheer and luck to a home.
A wedding is an event but a marriage is a lifelong journey and to have a wedding gift that will remind you of your vows and the love that you have for each other will enrich and enhance your marriage. So be curious and think beyond the traditional wedding gifts and get a gift that is as unique as your marriage.
Mishkalo Wedding Registry for Art | Unique Wedding Gift | Unique Wedding Registry[/caption]
Looking for a unique registry idea? Check out Mishkalo
Mishkalo carries a vast collection of amazing artwork from around the world for you to choose from. 
*********************************************************************************************************************************