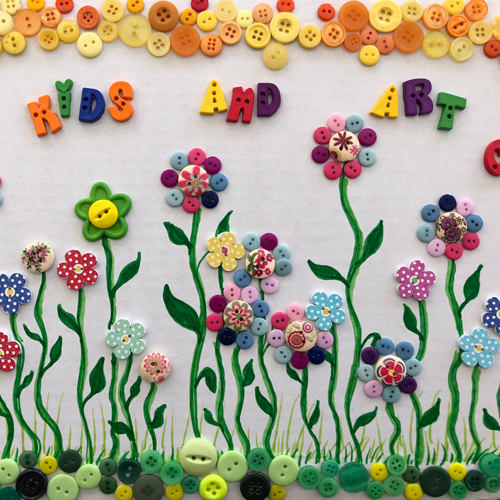 A Wedding Gift of Art and Charity
Using Art to make a difference.
Thinking of what to register for your wedding or anniversary and doing a whole lot of good for the society?  Think Art, which is a powerful and meaningful way to bring harmony and peace in our lives.
Mishkalo is a registry for art that allows you to do some good, and beautiful art for you and your soon-to-be spouse to decorate your newlywed home.
Mishkalo is grateful and proud to partner with Kids & Art Foundation, which is a nonprofit organization that provides Arts workshops to children with cancer and their care circles to improve their well-being during treatment, as survivors, and in bereavement.
The creative process of art making has been known to reduce stress and anxiety and to help us focus and achieve balance in our daily life. Art therapy is a medium which is being adopted by the scientific community as a way of coping with difficult and stressful situations.  One such use of art, that has been a big success is where children with cancer benefit from participation in the arts as part of the regular treatment plan.
The Kids & Art Foundation team up professional artists with families facing pediatric cancer for free art workshops at treatment centers and unique destinations for creativity. Together they use art as healing to empower, encourage, and create memorable experiences.
"Art making can be soothing and stress-reducing; it is also a source of relaxation, gratification, and self-expression" Says Robie Benve who is an artist. Here is her article that highlights the 7 ways that art can improve the quality of life.
How does it work?
1) Register for free on Mishkalo.
2) Select art in your registry.
3) Collect funds.
4) Get art for your home
5) Contribute remaining funds to Kids & Art Foundation.
Your contribution will actually make a difference in a kid's life by bringing moments of joy and hope in their times of distress.  After all "Giving is not just about making a donation. It is about making a difference." Kathy Calvin.
Want to help a child with your wedding registry? Check out Mishkalo
Mishkalo carries a vast collection of amazing artwork from around the world for you to choose from. 
*********************************************************************************************************************************