5 LGBTQ Friendly Wedding planning Apps
Wedding planning is one of the most stressful times LGBTQ couples face as they enter this new phase of their lives. Planning ranges from money management to which cake the couple wants. The different levels of planning requires a lot of sorting and can be easily jumbled up with paper organization. To make this time a little less stressful for all you couples, here is a list of 5 apps that are easy to use and friendly to all users including the LGBTQ community.
   1. Wunderlist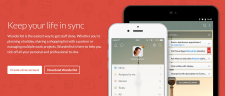 Wunderlist is a great app in general for lists. It is not wedding specific, but can be used by you and your partner for a more customized wedding planning list. The lists are collaborative and shareable. If your wedding is more nontraditional and more personalized this app would allow endless customization for your wedding!
2. WeddingWire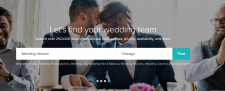 Wedding Wire is another great app. This app is solely catered to the wedding industry, thus the name. It is a great start in a search for venue for your big day along with which vendors to hire as well. This website also contains many budget templates along with checklists and has many more features to aid you in planning for your big day. This website also allows for you and your partner to find wedding outfits information and set up your wedding website. Allowing your vendor team to communicate through this app as well.
3. WeddingHappy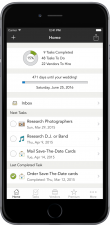 This app is similar to Wunderlist, except it is solely catered to wedding lists and planning. WeddingHappy helps with shareable and detailed to-do lists along with having vendors for weddings in their search engine. This app also allows for couples to plan budgeting and track it further into the planning. It doesn't have any gendered language, and only asks what each person in the couple is going to wear: tuxedo/suit or dress. WeddingHappy also has a countdown for the big day!
4. The Knot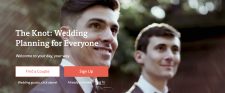 The Knot is a very big and famous app in the wedding industry. Many couples use this website as a way to interact with their guests as well as find wedding inspiration. When a couple registers for this website or app they get a customized wedding website. People share this link with guests and have invite information and more for the wedding. Not only is this app a great link for the couple and their guests, but it helps in all wedding planning. This app searches for vendors and venues, along with having checklists and budget managing. There are personal deadlines for the couple as they approach their wedding date, and reminders of the vendors and tasks they still have to handle. Overall this app is a big one in saving time and getting wedding planning organized!
5. 14 Stories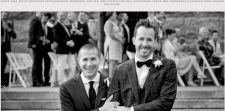 14 stories has been around since 2004. It is very established and the company altogether has done over 400 LGBTQ+ weddings, parties, and events from all over the world. This app is specifically for the LGBTQ+ community. Similar to some of the other apps this app helps with planning advice, along with detailed vendor searches and access to the 14 Stories Pinterest and Facebook outlets for creativity and imagination for the big day!
*****************************************************************************************
Here are some fun ideas to incorporate for your wedding: Click Here!
Want to explore a unique wedding registry for original art from around the world ? Check out Mishkalo.