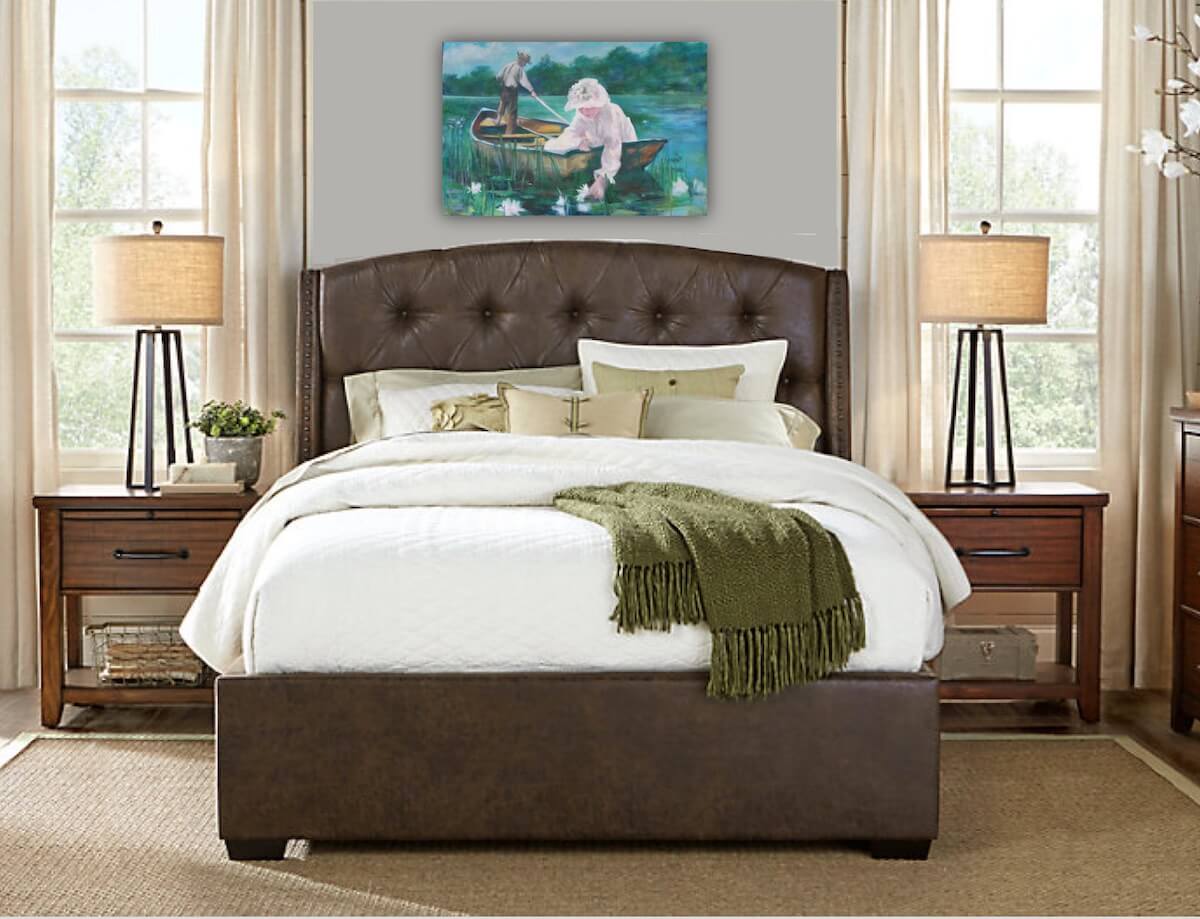 Here are 3 Ideas to decorate a Newly Wed bedroom
Your bedroom is a very personal and special space in your home and it should embody positive and peaceful elements so that you can rejuvenate and get a restful night of sleep. As a newly-wed you are starting your life as a married couple and your bedroom should reflect who you are as a couple, your style and your personality. If you can incorporate some of these design elements and decorate your newly-wed bedroom, it will bring you great peace and joy and enhance your married life.
Statement Lighting: Pay attention to the lighting in the bedroom because it can add elegance and make a statement. Consider the natural light that you have along with the size and the ceiling height of the room. Building layers of light is a good idea because your bedroom lighting should create a relaxing and soothing atmosphere and at the same time throw light on certain areas such as reading or a rug in the room or art on your wall. So soft ambient light combined with bright spot lights should make your bedroom a haven for you to retire for the day.
Rugs: Avoid wall-to-wall carpeting if you can. A rug, on the other hand, adds warmth and texture to a room, and you can achieve different looks by layering and/or adding colorful throws. Rugs can soften hard edges and can accommodate difficult layouts. They open up the space, and tie the room together. If your room has hard floors, an area rug will help absorb sound, keep it warm and  make it just a little bit easier to get out of bed on cold mornings by providing your feet a cushion. If you have carpeting, place an area rug right on top. It's a great way to add extra color, texture, and pattern to your space.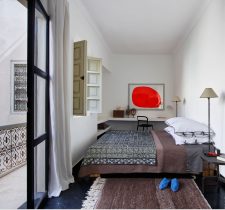 Photo credit ElleDecor
Art: One large or 2 -3 small sized original artwork will add cheer and uniqueness to your bedroom.  It is considered good Feng Shui ( Positive energy) to have a original art in your home especially in your bedroom. A piece that will reflect who you are as a couple and add style to your space. A well placed art will turn any bedroom into a stylish personal space for the couple.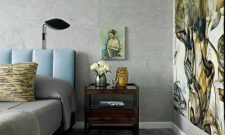 Photo Credit ElleDecor