Paint and Sip with Mishkalo and have a memorable Ladies Night.
Is the pandemic keeping you from having fun with your friends for a Ladies Night?
Mishkalo can help. We are hosting virtual paint and sips.
Learn to create a beautiful painting from a professional artist.
A professional artist will guide you through a painting giving step-by-step instructions.
We will send you all the resources and supplies you need to have a fun-filled Paint and Sip Ladies Night Party.
Email: Sophie@mishkalo.com to book your party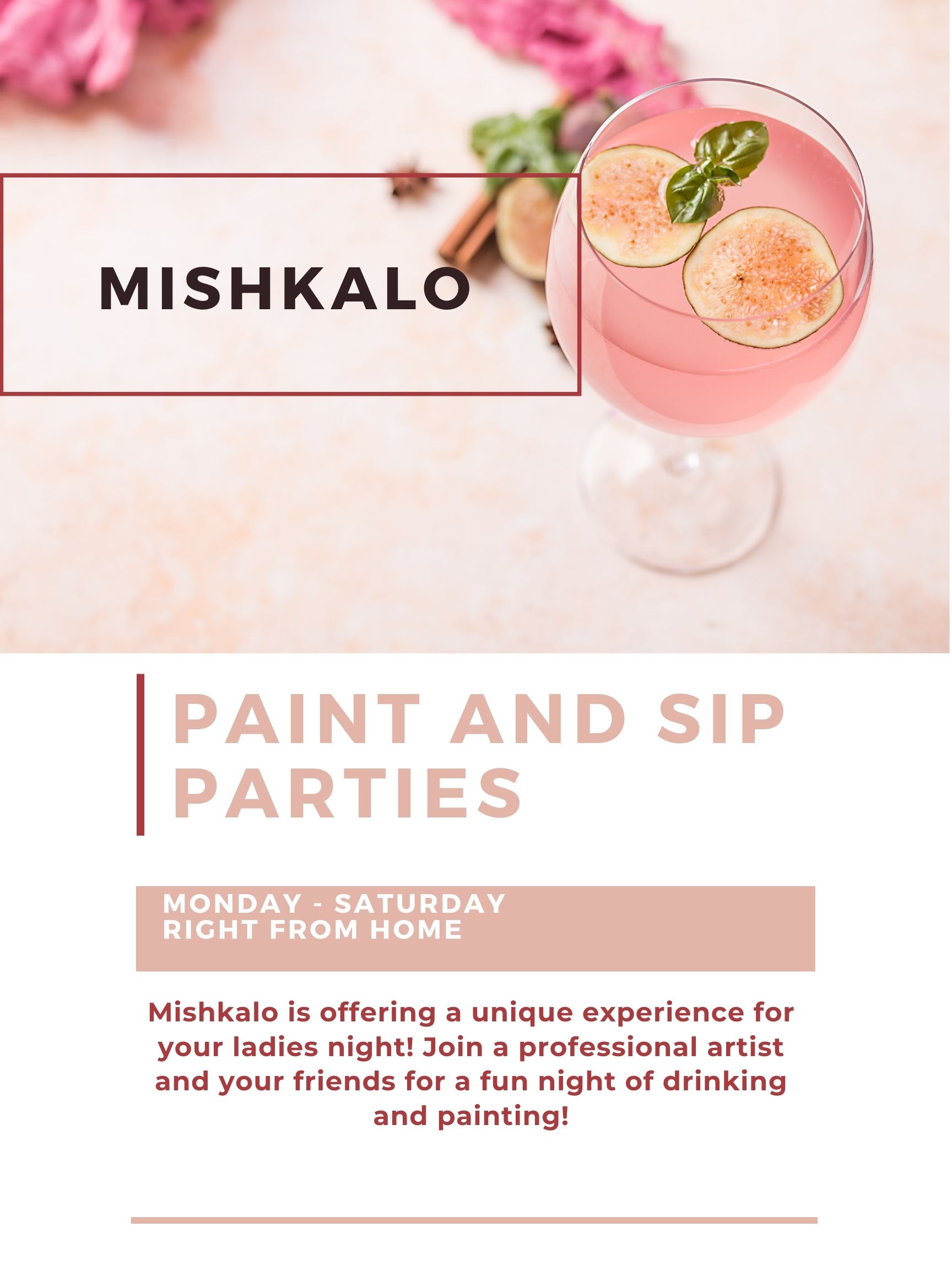 Our virtual Paint and Sip Parties will help create memories that last forever.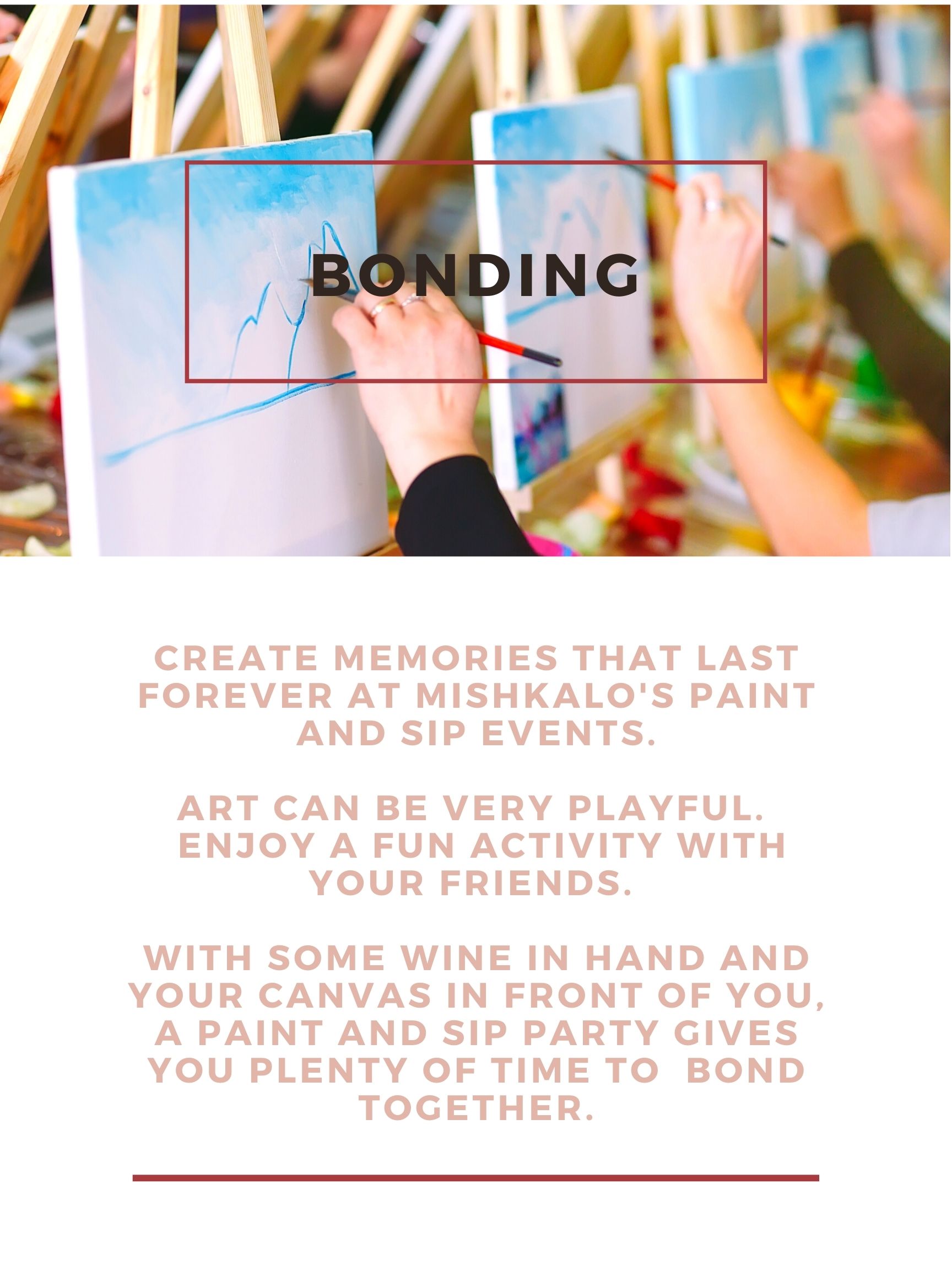 2 Hours of Painting.
A minimum of 10 people per party required. 
We will host and manage all aspects of the event.
With some wine to go along and a paintbrush in your hand, you can have loads of fun catching up with your friends and family while creating artwork that will serve as a keepsake to cherish these special moments.
Email: Sophie@mishkalo.com to book your party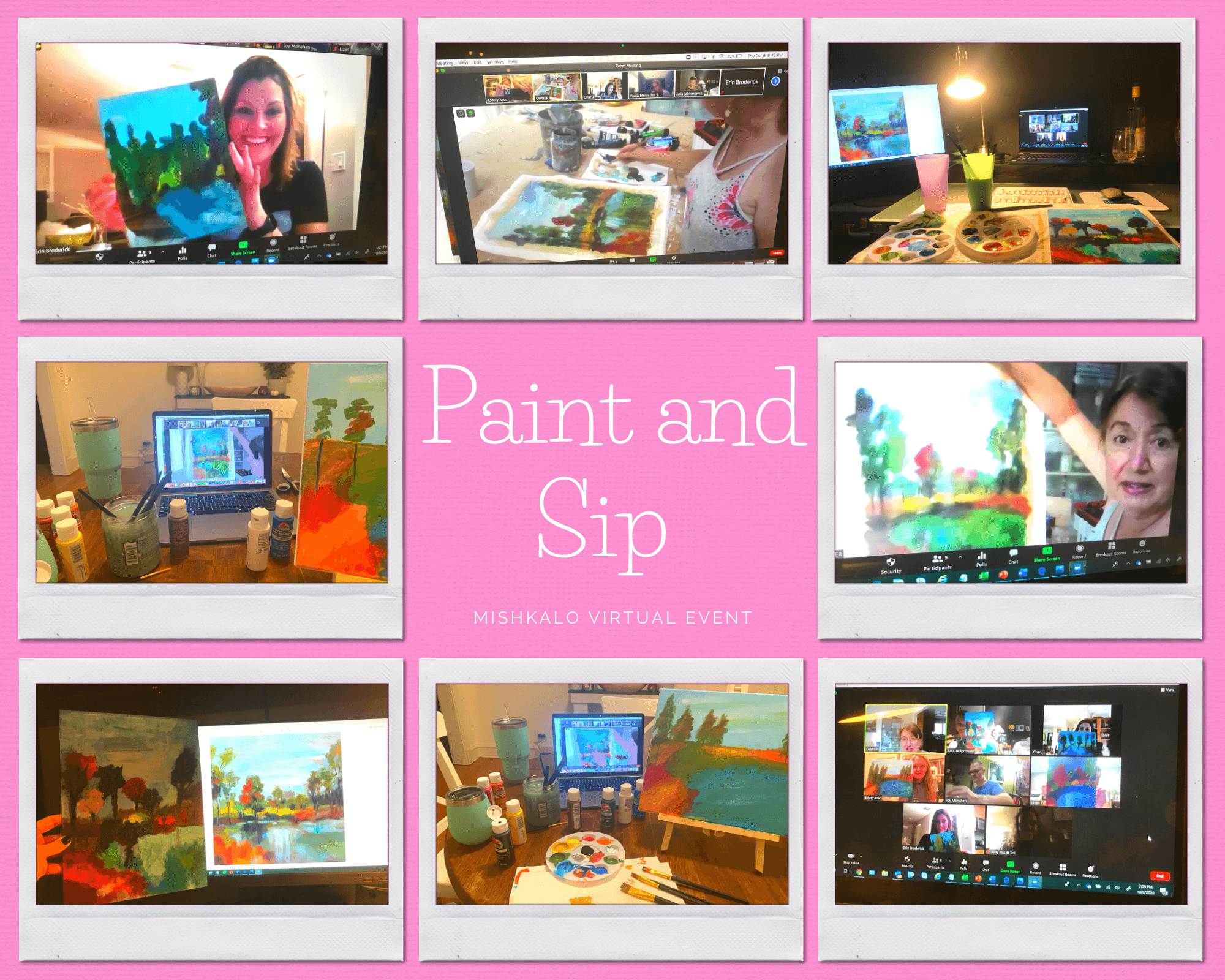 So come, Paint and Sip with us!!
Email: Sophie@mishkalo.com to Book your Party
Thinking of a cool art registry? check out our gallery for some unique wedding gifts for your registry.