We got a wedding gift that will remind us of our special day for years to come!
– Alyssa and Jacob, Chicago IL
Getting a gift that truly reflects who you are as a couple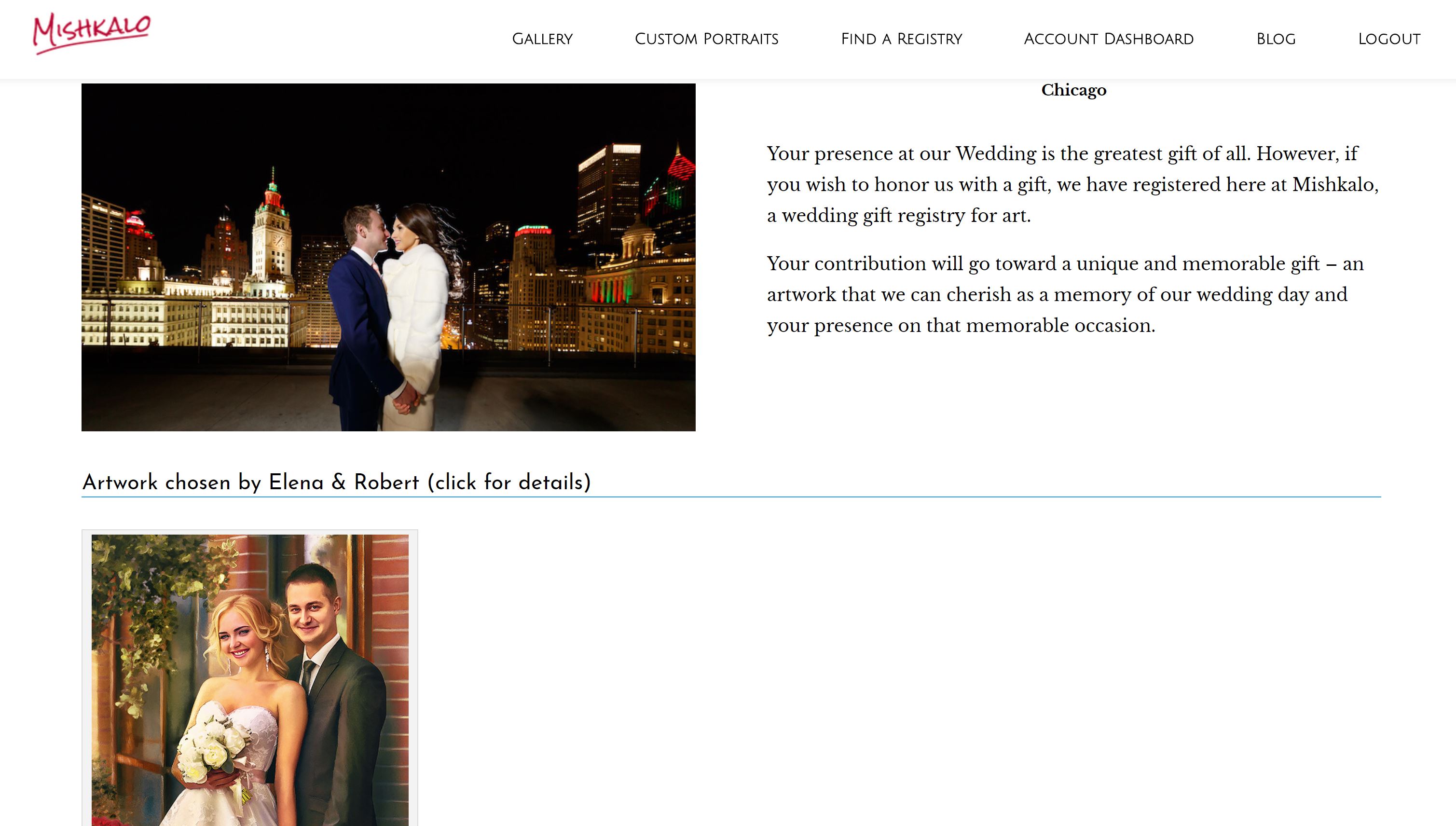 Why we chose an art wedding registry
James and Scott
"We had lived together for 3 years and already had everything we needed for our home. An Art wedding registry was perfect for us since it was unique and helped us decorate our home. Our paintings are beautiful and something we will cherish forever. We love our wedding gifts".
Alyssa and Jacob
"I  have nothing but good things to say about working with Mishkalo! I first heard about Mishkalo at a bridal fair and was immediately interested in the idea of registering for art pieces. Many modern-day couples (including me & my hubby) already have kitchenware items and most of the other gifts that couples traditionally used to register for. Instead, we were able to register for a beautiful painting that reminds us every day our wedding!! An extremely simple process to create and share the registry, and their selection is stunning".
Art: A Wedding Gift As Unique As Your Marriage
Some of our favorite pieces