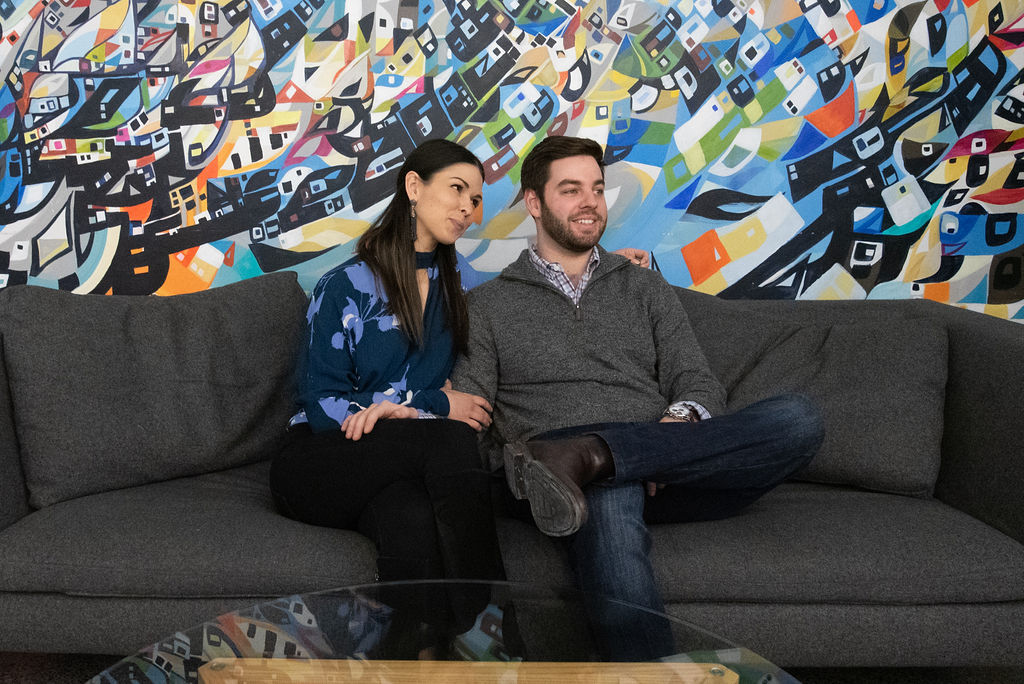 Art – A Surprise Love Blender
Meet Alyssa and Jacob! One of Mishkalo's couple. We would like to share their journey and their new beginning as an engaged couple.
The pair got engaged while on vacation in Thailand. Their story is so romantic!. 
Jacob hired a photographer who was hiding behind a big tree and waiting eagerly for the couple to walk by. Jacob suggested they both take a walk on the beach before having a fancy dinner.
They came upon a clearing which was already set up with candles on the sand and lights hanging from the tree. As they turned around the bend Jacob dropped to his knees. Alyssa was completely taken aback and with tears in her eyes she said YES!
Let's find out about their journey and what advice they would like to share with us!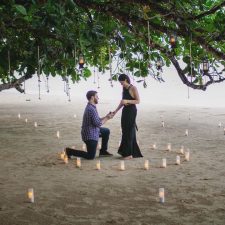 How did you two meet?
Jacob(J): We first met at the Junior High prom. 
Alyssa (A): I went to the prom with one of my friends. Jacob and I hadn't met yet. I actually went to a different high school. We were introduced that night and stayed in touch.
J: Over the years we stayed with the same group of friends and did not start to date until much later when we were in college.
You two got engaged a few months back. What was the first thing  you did after you got engaged? 
We were in Thailand and all our friends joined us on the beach. We took some photos, popped a bottle of Champagne, had a toast then went to dinner. It was a great celebration with the people we love.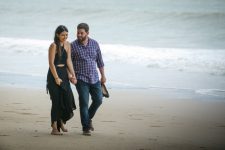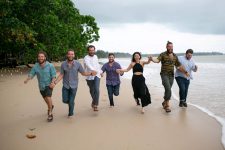 Did you know that Jacob was going to propose ?
A: I didn't. When I saw the photographer hiding behind the tree and candles on the beach, I was so surprised. There were also flowers hanging on all the trees and it was beautiful!.
J:  I dragged her into the circle of candles on the ground and got down on my knee.
A: We were pretty much like a married couple way before this, and had been planning on getting married for a really long time. But the way he proposed was a surprise. 
Where are you guys in terms of wedding planning?
A: I bought my dress at White Satin Bridal We have our photographer booked and the venue is the Chicago Botanic Gardens.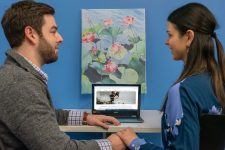 Have you thought about your registries and where you plan to register?
A: We will have a few registries and will put more thought into the others in the coming weeks. In terms of household items,the biggest thing that we want is a Juicer. We also love the idea of having a piece of art on our wall that will remind us of our wedding day. We have already picked two pieces that we love. Maybe we will change our mind about the selection as we get closer to our wedding. We are always looking to expand our art collection, so getting married is a perfect time to invest in some new pieces.
Are you planning to decide on your registries together?
J: She gets the decorative control of the house while I get the technology side. But for things like art, we will be deciding together.
Do you have any concerns about wedding or registry planning?
A: We decided to do the wedding planning on our own and it is really a big job- such unfamiliar territory for us. You only have a wedding once (hopefully !!!),  so having to negotiate contracts and finding the right person with whom you can connect with for your big day, it's a lot of work.
What's your favorite type of art?
J: Mine is metal sculpture. I like something that I can touch, hold and see.
A: I like paintings, something vibrant,abstract and with a lot of color. That's why we chose Ira Ivanova's painting for our registry because I can picture it hanging in any of our rooms. It has such beautiful colors.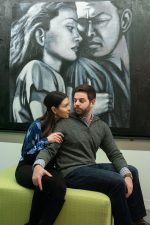 You selected two pieces of art in your registry. What made you select them?
A: We scrolled through and obviously the color of one of the pieces is just so beautiful, we could see it hanging in any of our rooms and brightening up the space. You will also have to take into consideration the size and overall feel. Mishkalo will help us too in selecting the perfect art for our space based on the photos of the room, color and our budget.
What are you most excited about your Mishkalo registry?
A: Art is always an important part of our life. I think the most exciting part for me is just having a visual reminder on the wall every day of the love that we share for each other.
J: I am excited about the journey of choosing art in our registry. It is exciting to be sitting down with her, going through the website and deciding what we really like together. Our tastes are different but somehow blend well together. We were like "Could you imagine this thing on our wall, falling in love with it during the time we planned our wedding". It seems like a tribute to your feeling from the experience, which is not the same when selecting a blender.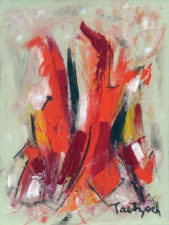 What registry advice would you give to couples?
A: The first thing is to find out where the need is. If there is a specific thing that you need, that you haven't invested in yet, then it's a good time to start considering those options. You also need to think about your lifestyle. As a young couple we still have a lot of things we need but a piece of art as a supplemental item would be great. We want one thing that will be a unique option in our registry and something that we may not have been able to afford on our own.
J: For older couples, I would suggest that they get something like furniture or art, It's nice to have something high-quality that you wouldn't normally buy or have the budget for. Guests are indulgent during a wedding and they want to give you something that will enhance your marriage and life. This would be a very special thing from  a guest's perspective too.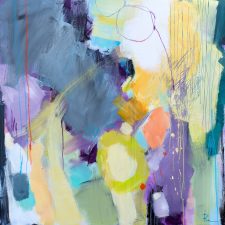 Read about why art is so important in our lives Here.