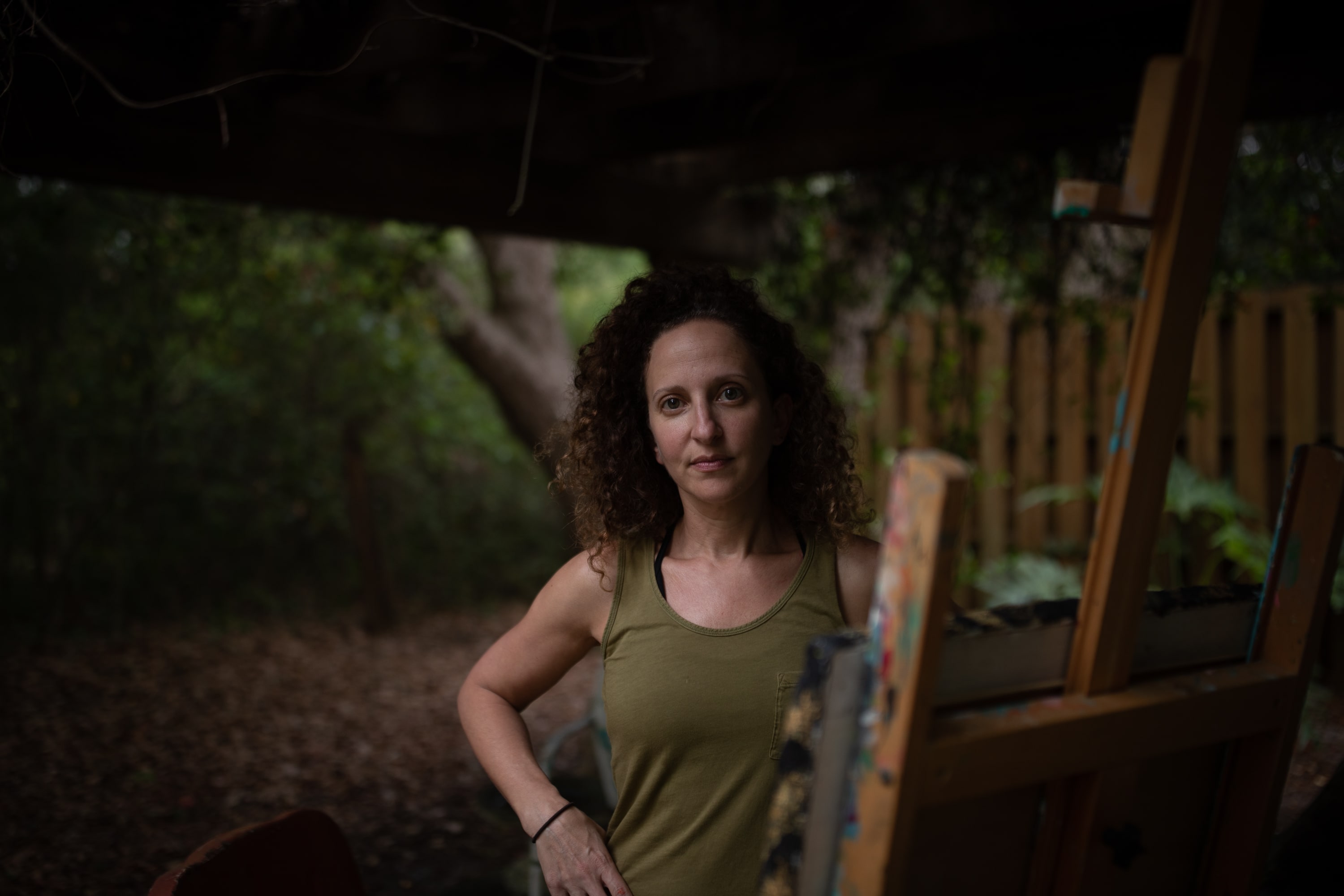 Maxine orange
Florida, USA



Abstract Bridal Portraits
One of a kind abstract portraits capturing perfectly imperfect connections of LOVE!
Maxine Orange
Her style is contemporary & abstract, but the energy and the details are clear – whether its a solo portrait of the bride… a special moment of the bride and groom… with bridesmaids… etc… as a perfectly imperfect abstract painting, one of your favorite moments from your most special day can be captured in Maxine's unique textured style.
This is a thoughtful alternative to the standard print on canvas, a unique memento, respectfully honoring the promise of partnership, and love forever.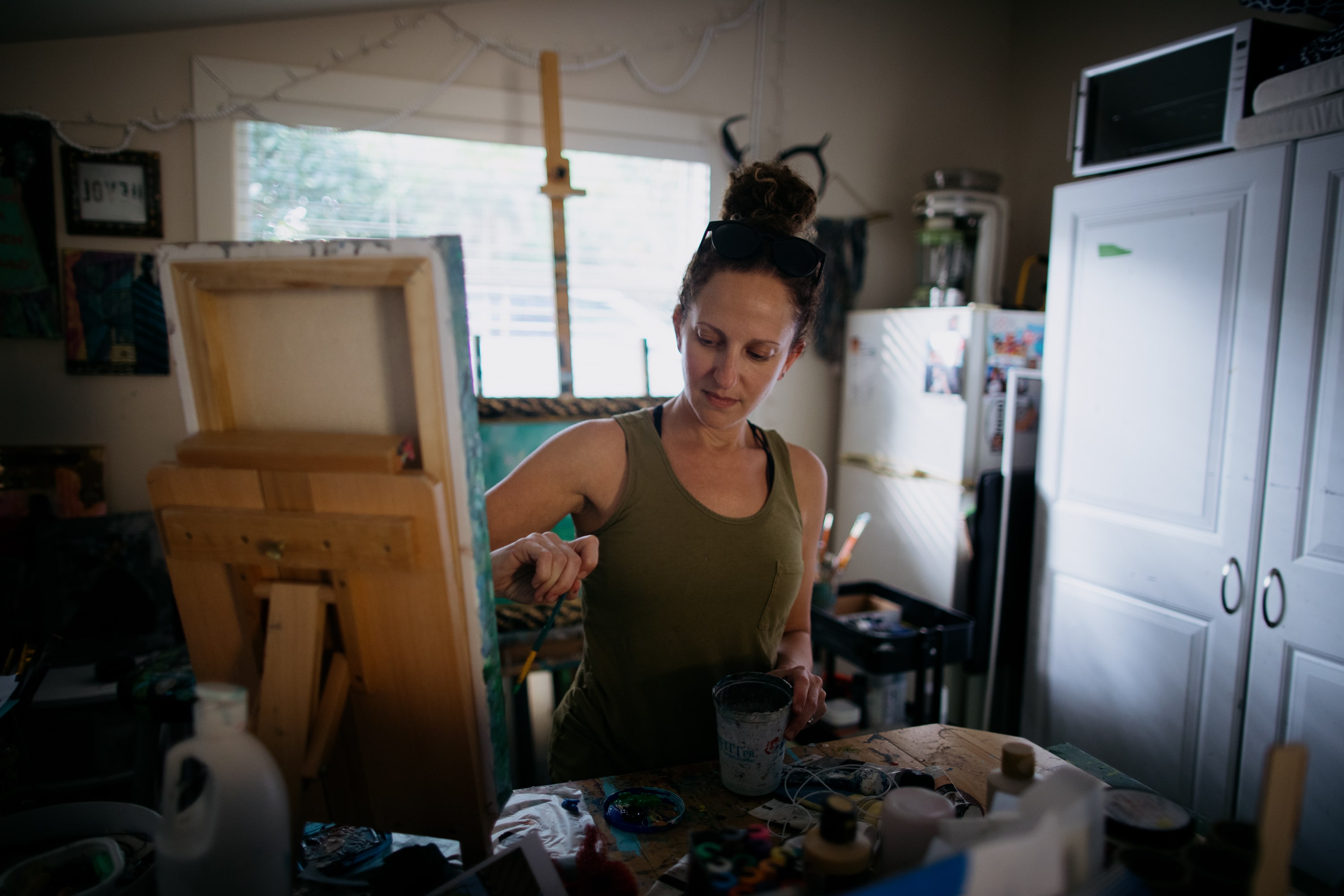 At what age did you know you wanted to be an artist?
I'm on a creative journey and have been for most of my life. I've always been an artsy girl, exploring many different kinds of creative activities. After trying out some other directions in college I ended up in the art dept, where I knew I really belonged, with a major in graphic design and a minor in painting. I can't remember a particular age when I knew as it has just always been ingrained in who I am. Though I did have a realization in my 20s (while living in NYC around 2001 – on a job search after 9/11), that it doesn't really matter exactly what I'm doing as long as I'm working with or around other creative people. A big part of being an artist for me is keeping a sense of curiosity, and always continuing to learn and grow,
Which classical or contemporary artists have inspired you?
While there are so many artists throughout history who have made a mark on me, I choose to mention Andy Warhol from the past & Ashley Longshore from the present, because of the way they both chose to buck the standard systems and define their business and life as an artist in their own way. Also with my graphic design background, Shepard Fairey, and the mysterious Banksy are others that stand out for me, also finding a unique way to carve out success as an artist.
How would you describe your artistic style?
Abstract mixed media with a unique application of textural elements. An authentic blend of colors creates an ethereal vibe from the addition and subtraction of elements throughout the process. My work is often identified by signature resin drips and fashion-forward style. The style shines true in both my abstract bridal portraits and surrealist abstract landscapes.
When did you first sell an artwork? How did you feel?
In addition to being an artist, I've also always had quite the entrepreneurial spirit. As kids, my sister and I sold painted rocks and earrings that we made out of hardened fabric that we painted. We've created many other creative brands along the way, some more successful than others but always a wonderful learning experience. 
Nobody tells you when you decide to become an artist that you will also need to be a salesperson (amongst other things), and that you as the artist will be able to sell your art better than anyone else can. There are so many layers that contribute to getting there, but it always feels great to make the sale
What's your workstyle? Do you work on one piece at a time or work simultaneously on multiple pieces?
Typically I have multiple pieces that I work on and rotate through at one time. I also like to have different types of projects of varying importance in the mix to help get my wheels turning and ease the pressure on my brain.
How do you get the inspiration for a new piece?
The colorful nature here on Florida's gulf coast inspires me on a daily basis. I'm so grateful to be surrounded by so much beauty. When I get started on a new abstract portrait, the energy of the connection is what gets me going, and I'm always excited by the dress and the flowers!
Tell us a bit about your personal life ...
I love connecting with and collaborating other creative people and helping others to find success in their own art biz or creative career. 
I've recently started a video series on FB called Creative People where I have conversations with other artists and creative thinkers.
A few pieces from Maxine Orange's gallery
Why they love Maxine Orange's paintings …



Cherie, Alabama (Mother of Bride)
"5 stars (would have given 100!) Extremely pleased, Maxine provided personal service, gif of process, asked for feedback throughout the process, and before the final step. My daughter and son in law loved the gift and plan on using Maxine for another abstract of their wedding in the near future. I also have one I'd like to do for my other daughter. I'm hooked on her talent!"
Liz B, Atlanta
"The perfect wedding gift! Truly the most unique and meaningful gift we received!."